Date – April 2022
Services – Digital geo specific marketing, Social media marketing, Google remarketing, Lead Generation
Website: https://www.spacedesigningstudio.in/
They came into the Interior Designing Industry in the year 2015. Since then, they have completed a large number of interior design projects, primarily for homes. They have learned and grown through the years, developing talents like artistic vision, budgeting, concept development, etc. They have also assembled an interior design team of highly skilled, industry-grade design professionals to serve their clients effectively.
Space Designing Studio is a team of passionate interior designers who think that our clients' homes may profoundly alter their lives. In the upcoming days, we want to continue having that effect. They provide all the interior designing services, including modular kitchens, bedroom wardrobes, wooden flooring, electrical work, and even 3D designs and landscapes. They approach each project with integrity, commitment, and patience, taking into account the unique needs of each customer while embracing the most recent urban trends. SDS upholds the highest industry standards for honesty and integrity while adhering to the most significant quality safety requirements. They respect your budget, never go over it, are entirely honest, and pledge to execute our interior design projects on schedule. Space Designing Studio is the Best Interior Designing Solutions Studio in South India because of these characteristics.
What does Virtual Pebbles do to enhance more online media traffic for Space Designing Studio?
Digital Advertising:
Distributing marketing content via websites, search engines, social media, and other digitally viewable programmes is known as digital advertising. You can immediately contact your target market with digital advertising because the majority of customers spend their free time online. People's time spent online could be considered a second job. Its capacity can profit from the extensive use of credible websites like Facebook, YouTube, Google Search, and others.
When done correctly, digital marketing seamlessly integrates with the user experience that your target customers have on that website and drives them back to your website and business. It manages to do it inconspicuously and organically. Digital advertisements can be customised to your target market to offer the highest level of relevance. As a result, conversion rates are maximised. Because it is digital, you can practically track every action your customers take in relation to your marketing. By doing this, you can produce an ROI that is not possible through other means.
We tailored a plan for Space Designing Studio to reach their potential audience through these online media platforms with the help of solid content and media planning strategy to fetch quality leads which helped them to improve their business exposure in the right direction.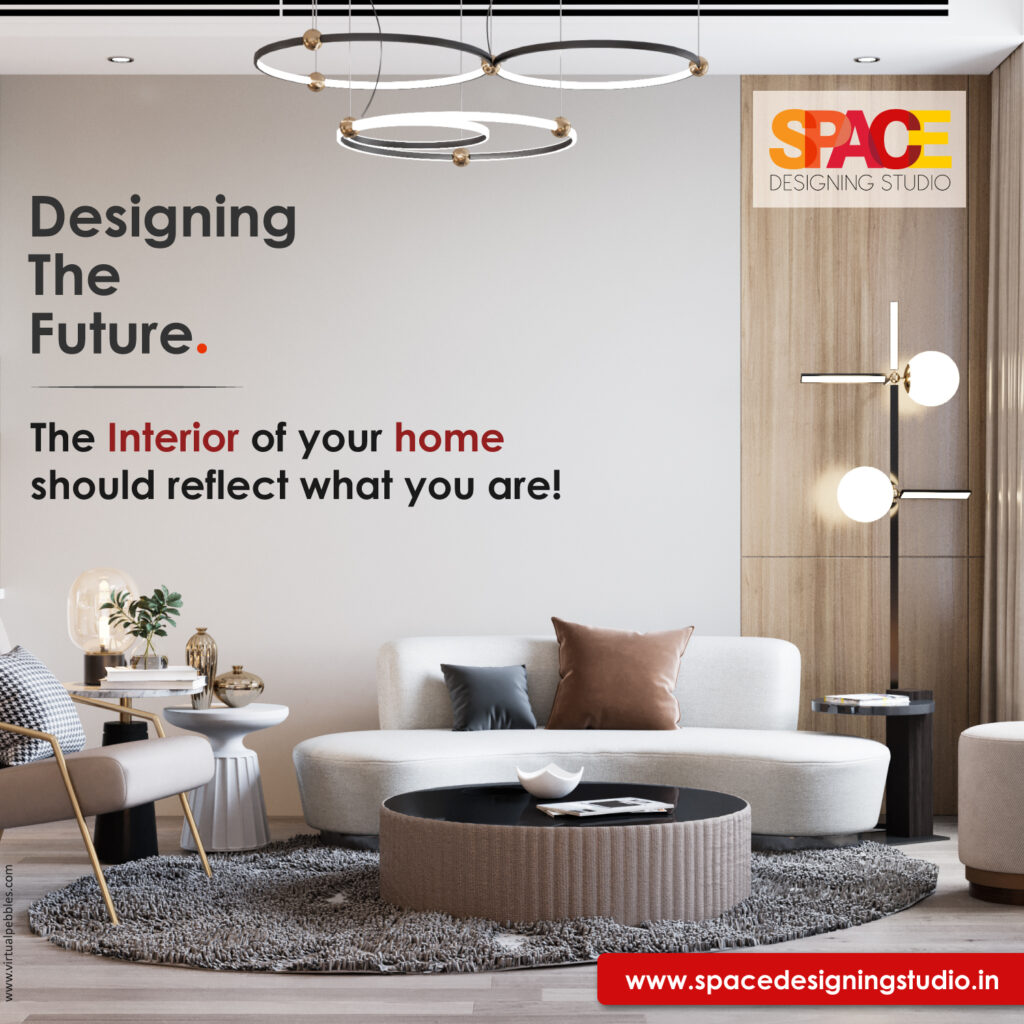 Lead Generation for Space Designing Studio:
The process of generating potential leads increases a target audience's awareness, credibility, trust, and interest. It can therefore help drive traffic from high-quality prospects by concentrating on lead generation. High-value customers also follow high-quality prospects. Lead generation initiatives include a large amount of content production and communication. It involves creating high-quality content and presenting ideas on social media. The objective is to provide insightful information with your target audience in order to establish yourself as a thought leader in the field. As a result, you develop a professional following that is attracted to and loyal to your brand. Many of them will become brand evangelists, and even more, may become customers. Finding prospects isn't the sole benefit of lead generation. It may also offer commercial opportunities. Perhaps a non-competitive brand in your sector contacts you about hosting a webinar together. Additionally, by working together, you can reach their audience (and vice versa). It's a cooperative relationship that could result in more leads.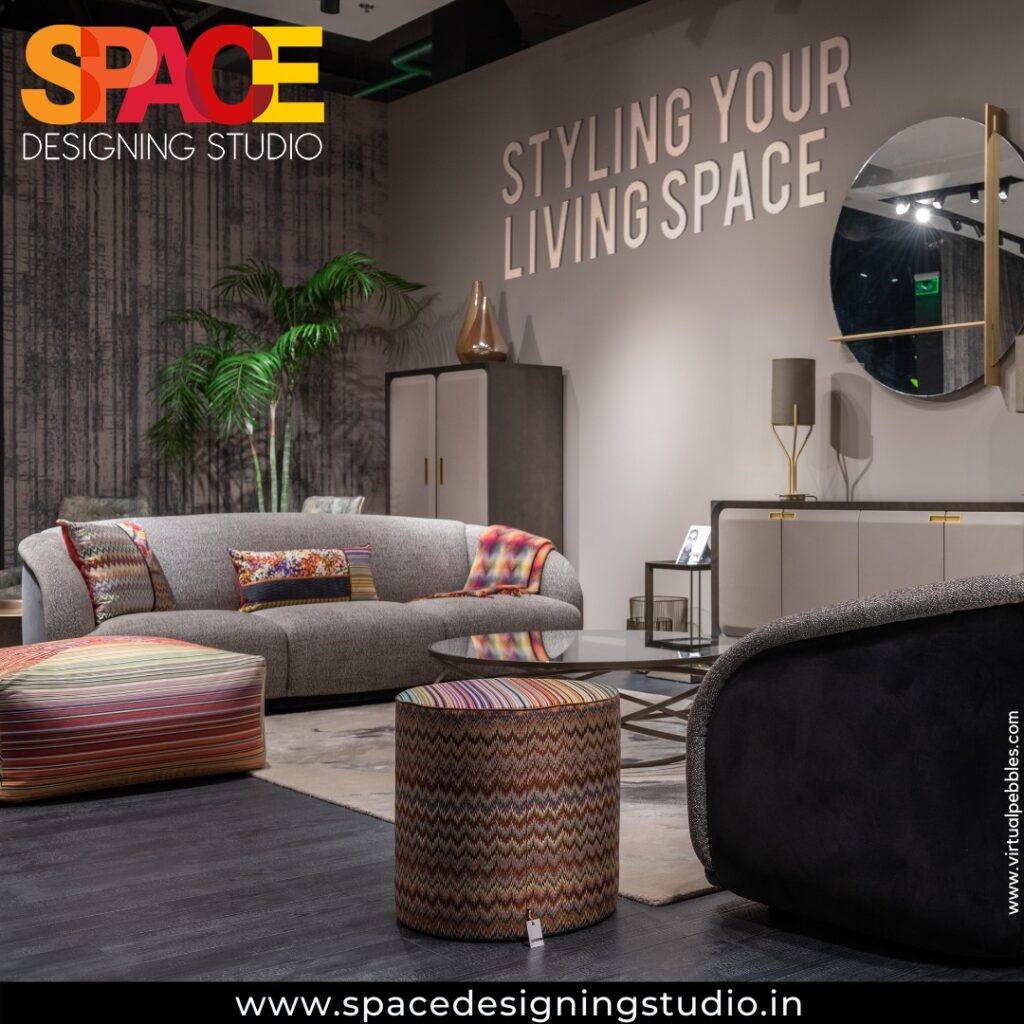 Technology Services in Digital Marketing:
An organisation's information, legal, and technology teams must work together to understand how to use new technologies for a brand or product. You cannot get the ROI you require even with the most cutting-edge technology until marketing intelligence that incorporates data insights is available. Virtual Pebbles strive to provide you with the necessary marketing intelligence to generate the ROI you desire through the excellence and experience of our skilled team members.
Digital Geo Specific Marketing and Social Media Marketing:
Your clients are already using social media, which is one of the biggest reasons for your company to use it for marketing. It is an effective technique to engage and personally communicate with customers. You may find out which social networks your target market utilises most frequently by doing easy market research. Additionally, you may capture their attention and spread your business message by interacting and conversing with your customers. In this manner, you may instantly reach a larger audience and solidify your position in the industry.
Building your brand's authority through the creation of solid profiles that we regularly update with pertinent material will ensure that you create a favourable first impression through social media, demonstrating that your company is reliable, informed, and approachable. We constantly seek ways to highlight your experience as a thought leader in your field, such as by publishing articles about it or developing the goals of your business. You may win over potential clients' trust by demonstrating the services and principles of your company.
Digital Marketing Solutions for Interior Designers:
Interior design needs digital marketing since it gives us a new approach to connecting with our clients. Whether we are in front of our computers or not, they can communicate with us via their smartphones or tablets. They can use social media networks to learn about upcoming shows or product activations. One of the best strategies for appealing to customers is digital marketing, which has been demonstrated to be successful. It provides its clients with a broad range of possibilities and leads readily from locations throughout the world where there are sizable user communities. Any interior designer must establish a robust digital presence.
In order to create an end-to-end digital commerce offering that will power the entire customer value journey, from customer acquisition strategy and design to activation and conversion, top digital native growth teams, personalisation capabilities, a suite of cutting-edge, AI-driven technology, and analytics are being combined. At Virtual Pebbles, India's evolving digital advertising firm, our team of experts with first-hand knowledge collaborates to help businesses overcome marketing challenges in the digital world.
We work together with customers to develop and put into practice strategies and tactics that encourage consumer acquiescence, value, engagement, and loyalty. Utilising vendor trade-offs and advice from technology solution architects, Virtual Pebbles defines the effects of several operating-model alternatives, including roles, coordination frameworks, and operational procedures.