Search Engine Optimization (SEO), Search Engine Marketing (SEM), Websites, CRM systems, Social Media Marketing, chatbots, and many other things are crucial parts of a digital marketing plan. And it is not unexpected that some brand marketers, who could have constrained budgets for digital marketing agencies, concentrate on social media marketing in the era of social media. In addition to being a crucial selling tool, it also helps new firms build their brands among their target market. These companies would then go on to recruit a social media manager as well as an entire creative team.
The problem is that while they may successfully reach a social audience, what about individuals outside of their network, particularly those who, when learning about a product or brand, immediately turn to Google and enter a few keywords to conduct further research?
Many brands skip this essential step in recognizing the value of SEO for their businesses.
Search engines generate more website traffic than social media sites.
Not many people or companies realize the importance of SEO vs social media. A brief glance at Alexa's list of the top websites in the world reveals that Google, the most popular search engine, is by far the most popular, with Facebook, the complete social media site, coming in at number seven.
However, search engines typically get traffic more than social networking platforms. According to one study, out of the 400+ million users who visited more than 250,000 desktop and mobile websites across a variety of industries—including food, tech, design, fashion/beauty, digital marketing, sports, parenting, religion, and general news—34.8 per cent of all visits were made to just six search engines. In contrast, 25.6% went to 13 social networks.
The same study added that since there are fewer search engine sites than there are social media sites, your investment in search efforts will be more efficient since you only need to concentrate on one or two platforms. The search was predicted to remain the most significant and effective traffic driver.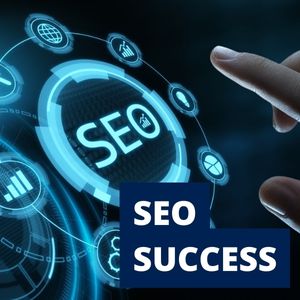 Search engines are used by those who want to buy anything.
Almost everyone indeed has a social media account today, but many use social media to interact with friends or for entertainment. SEO outperforms social media because search engine users frequently have a purchasing attitude. Before making a purchase, 81 per cent of consumers do some online research. When looking for a product to purchase, you are more likely to use a search engine than a social media platform.
SEO success is a long and tedious but worthwhile effort. Establishing enough credibility to score highly for competitive keywords takes a long time – possibly years, but probably a few months. Not to mention, it takes time for search engines to identify and index your content.
Although SEO demands consistent work, it frequently generates more conversions than social media marketing. When a page is live on your site, it has the chance to rank highly for the keywords it targets, which makes SEO a great way to attract visitors. Another benefit is that it's simple to monitor traffic and visibility for your content.
Content on social media has a limited shelf life.
Search engine digital marketing agency efforts, particularly SEO, become stronger over time as search engines crawl your content. On the other hand, your social media efforts deteriorate because you can't always rely on your posts to stay on your audience's newsfeed. As a result, one advantage of SEO is that content produced for search can be more of a long-term investment because more people will eventually find your site and read your post, as opposed to social media, where fewer people will see the content you make as it moves down your timeline.
So, who prevails in the war of SEO vs social media? To tell the truth, we think you need both and other digital marketing agency components such as a website optimized for excellent user experience, display advertising, SEM, content digital marketing, etc., to complete your digital marketing agency strategy. Even yet, knowing where to concentrate your efforts requires careful strategic planning, mainly when resources are scarce. To sum it up, both large and small businesses must comprehend the relative importance of SEO and social media to use their digital marketing agency money to maximize return on investment.
Benefits of Strategised Search Engine Optimization:
Simply said, SEO focuses on making your website as search engine friendly as possible. This optimization is crucial since search engines are more effective than all social media sites put together at driving more visitors to your website. Therefore, investing extra effort in creating an SEO strategy has certain advantages. Social networking is frequently seen as a way to interact with people, have fun, and not look for goods or services.
As a result, those further along in the buying process use search engines, increasing conversions. Your content is there to inform, educate, and entertain, while SEO strategy is a long-term investment that continues to drive visitors to your website as searches are done.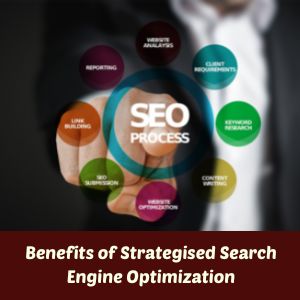 Additional advantages of an SEO strategy are as follows:
It aims for higher-quality traffic.
Increase in visibility
Contributes to building authority and trust.
Enables reporting and analysis and makes it simpler to track KPIs.
Think twice before ignoring your SEO strategy because search is and will remain the primary source of visitors to your website.
Virtual Pebbles! Meet Your Digital Marketing Agency
We are here to help your company accomplish its most challenging goals, from generating leads to growing your digital dreams.
Whether you're searching for a digital marketing agency to improve your ranking in search results, redesign your website for a marketing overhaul, or revamp your content marketing strategy, our award-winning team and customized plans are the perfect fit.
Virtual pebbles were founded in 2012 to connect the gap between digital marketing tactics and final implementation. The journey starts with the vision of becoming the last word in the marketing expedition ecosystem. In these years, various business shaping forces transformed us into a tech-enabled digital marketing expedition company, and many milestones defined who we are today.
The brand Virtual pebbles have emerged over the years after crossing through enlightening lessons and multiple challenges. The only constant across this beautiful journey has been the fantastic people who have associated their future with a promise and 'dream' that Virtual pebbles managed to create. The dream we live today was created with passion, hard work, and ideas as crucial investments.