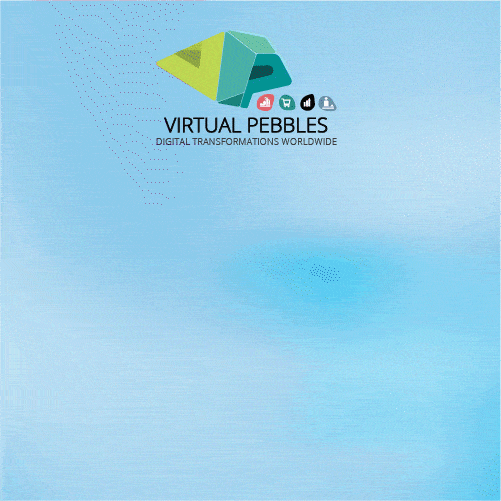 Digital transformation is the process of using digital technologies to create or modify existing business processes and customer experience to meet the changing requirements of business and market. As digital technology evolved, people started generating ideas for using business technology in different new ways. This is when the idea of digital transformation started to take place. Moving from paper to spreadsheets to smart applications, Digital transformation has reformed how business is done, on how to keep the customers engaged with the digital technology.
Why is Digital Transformation important?
Digital transformation has been the key in responding to the disruption of works and business ecosystems. It's evident that in today's world, technology is not a choice but has become a necessity and also the most important tool of business strategies. Digital transformation helps employees be more effective. Employers looking for new ways to create productivity improvement digital technology plays a vital role in helping employees to become more effective in both primary roles and out of the office.
Digital Transformation provides a valuable opportunity for core business functions, such as finance and HR, shifting from manual processes to much easier and faster technologies. For a Company's future, it must include digital transformation in order to grow.
Benefits of Digital Transformation
Today, digital transformation has changed the way an organization operates, be it from big companies to small businesses or from individual to individual, Digital transformations have transformed the way things operate. Not a day goes by when we do not have to use digital technologies. Not so long ago, businesses kept their records on paper; whether handwritten in ledgers or typed into documents, business data was analog. For the collection of information, they would have to deal with physical documents— papers, binders, xeroxes, and faxes. Then came the evolution of Computers and most businesses started converting all those handwritten ink-on-paper records to digital computer files. Finding and sharing information became much easier, faster, and convenient once it had been digitized.
Netflix is a great example, before Netflix, people chose movies to rent by going to stores and collecting tapes and discs of the movies, they would pick up something that looked good. But with the evolution of digital technology people can sit at home and stream in their favorite shows and movies without having the need to go out and also they have the option to choose what they want to watch based on the reviews made.
The digital transformation gave Netflix the ability to not only stream video content directly to the customers but also gain unprecedented insight into viewing habits and preferences.
That is how digital transformation in action: to take all possible advantage of technologies available to show how a business runs.
Similarly, Digital transformation has reshaped how companies have grown and developed how companies approach customer service. Talking about the old ways, companies and businesses had to wait for customers to find and know about. But the rise of digital technology has changed social media and has evolved companies with the benefits of advertising, digital marketing, sales, etc. The customer services of companies have become much faster and have helped in the growth of companies today. Digital transformation has led progressive companies to embrace social media as a chance to extend their service to a larger crowd by meeting the needs of their customers on their platform of choice.
How to drive Digital Transformation?
Driving Digital transformation involves a few most important components.
Employees- how to make use of technology to make employees more productive and effective?
The key motive of technology is to make employees more productive, technology simplifies the day-to-day work of the employees. Digital Transformation is what enables employees to get more done in less time. It helps in good time management, the work or projects are done at a fast pace and that adds value to the company.
Customers- how to make use of digital technologies for better customer engagement? The most basic, yet most important reason for a Digital transformation is to create and have a better relationship with the customers. The change in any company or business starts with how they deal with their customers who are their sole consumers and if that is improved the company will flourish. Having the option of Self-service is a good strategy to keep up with the customers. Also, in the light of the situation right now, many customers will be looking for more self-service options which not only allow the customers to solve their problems quickly and remotely but are also reliable and convenient. Considering in providing more digital self-service tools should be a part of the company's Digital Transformation plan which, hence is an advantage to the company.
Product or Service- how digital technologies can be used to build a better product and a decent delivery service?
With the fast-growing technologies and the changes made in the company through digital transformation, another important factor is the company's product delivery service. New technologies can be used to make delivery services faster and reliable. Transforming the way a company delivers its product and services to its consumers decides if the company flourishes or is left behind in the digital world. Having convenient delivery and product services using digital technologies and apps gives the company good value and recognition in the Digital world.
What is Digital Transformation Strategy?
Strategy is the basic, yet, very important part of creating a digitally transformed organization. Having a good digital transformation strategy leads to digitizing. A digital transformation strategy is basically a plan and tactics describing how a business must position itself in the digital ecosystem. Digital transformation strategy also implies the use of the right technology to complete tasks at once and reduce wastage of time. It is a strategic plan on how to improve the company's product and service requirements. Digital transformation strategy can be applied to a company or business which is a great opportunity to reshape and improve a business. The strategy must act according to as to meet the demands and growing and changing needs of the customers.
The world has transformed itself digitally at a very good pace, the use of high-quality digital technologies has really helped acquire growth and development to the leading companies today. It has made the digital world much more interesting and engaging. For example, WhatsApp has become the number one platform of communication, times before WhatsApp was brought into the light, communicating was a drawback, and today WhatsApp has provided its consumers with not only the easiest and fastest way of communication but also has made it interesting with the use of images, text and video contents. All this was possible through digital transformation.
Another example is, Uber, in 2009 the evolution of Uber transformed the entire Taxi Industry, providing its customers with reliability and convenience of their service. That has given Uber the value it holds in today's world.
For Businesses be it big or small Digital Transformation is the road to growth and development.