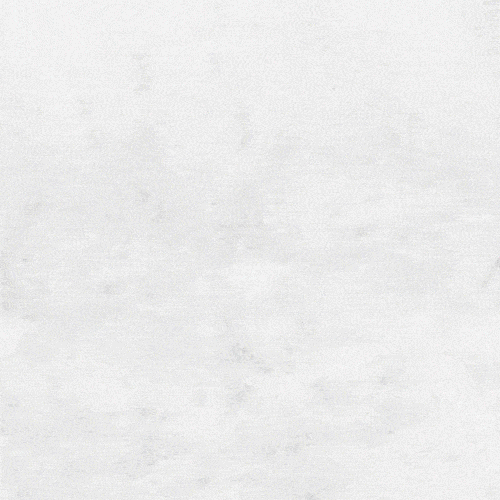 A successful social media marketing strategy will assist you in taking all of the required actions to stay relevant and dominate your market. Proper social media marketing management will assist you in attracting new followers and engaging your existing ones in a variety of ways. The key goal is to turn your audience into paying consumers.
One of the reasons social media is so successful is because it makes consuming and sharing information enjoyable and simple. Individuals can exchange ideas, ask questions, and have meaningful discussions with peers all around the world without ever leaving their desks. Individuals now have access to social media almost everywhere they go, thanks to the surge in mobile usage that has occurred over the last decade.
Sharing on the web permits you to make an online persona that mirrors your qualities and expert abilities. Here's how you can build your brand through social media.
However, because social media is the place to be, it's easy to be lost in the shuffle. To avoid your target audience skipping over your posts, you'll need the perfect social media engagement recipe to persuade them to stop scrolling, read what you've got to say, and take action.
While fine-tuning your social media interaction plan will take some time, it is easier than you think provided you have the correct measures in place.
For best effectiveness, you must adapt to diverse marketing methods in light of recent social media advances. You can expand your brand's social media presence and engage with the correct audience to increase your business performance with enough effort and patience.
Optimize your content sharing
Your work on social media is a terrific way to get it out there. Without sharing high-quality material with your audience, you won't be able to succeed with social media marketing. Optimize your content for your audience if you want to accomplish social media optimization effectively.
You may improve this article by doing something as simple as experimenting with different titles. You should put your various headlines to the test to discover which ones resonate the most with your target audience.
Having various headlines for content is beneficial. You can market the same piece of content with different headlines if you use multiple headlines.
Establish and Stick to a Schedule
If there's one thing the largest brands have in common on social media, it's that they publish regularly.
You're probably juggling many social platforms and attempting to check off as many boxes as possible in terms of descriptions and when to post, right? Consider how a content calendar might streamline the process by…
You can fine-tune each of your postings for each platform without having to switch sites.
You may schedule your posts to maximize engagement and avoid needing to post in real-time.
Track Your Performance with Social Media goalsAvoid using the same information over and over again to ensure that each of your articles or photos receives as much attention as possible.
It's critical to have a thorough grasp of your brand's social performance throughout the preceding year, half-year, or quarter before you start thinking about your social media marketing strategy. For the sake of this guide, we'll use the term "years."
Examine the stats from each social channel to discover where and how you've produced leads, boosted website traffic, pushed social followers, and increased conversions.
Make sure these results are in line with the objectives you set for the previous year. Although a large number of likes and shares for a single campaign you ran may appear to be encouraging, you must confirm that each campaign is reaching its goals.
To Inform Your Paid Social Advertising, Use CTR Analysis
Improving the Click Thru Rate (CTR) of Google Ads appears to be a simple task, doesn't it? Simply write your ads, add some keywords, enter your credit card information, and wait for the sales and inquiries to come in, right? No, there's a little more to it than that, especially with Google's latest modifications and the surge of mobile traffic. Gone are the days when you could throw money at something and see what sticks.
If you don't organize your Google Ads account properly or manage it correctly, your adverts' click-through rates may be low, and you're effectively assisting your competition by improving their ad CTR.
Encourage customers to provide feedback.
Give your customers a reason to help you if you want more customer feedback on your product or service. Incentives can be varied, but the majority is simple and obvious.
The goal is to provide clients with something useful that is also compatible with your company plan. Discounts and the possibility to win a prize, for example, are common motivators.
Make a list of potential proposals for the coming year. Examine what works and base future incentives on those results.
Not Just Followers, But Relationships
A well-thought-out social media strategy may help you build long-term relationships with your consumers and prospects. By utilizing the available opportunities and personalizing the experience for best performance, social media networks assist you in building your relationships.
Because consumers want to know more about the brands they follow, it's a great way to get individuals to follow your channels who aren't on social media. When it comes to creating relationships, relevance is crucial. You don't have to constantly run ads on social media to gain new followers or subscribers.
Conclusion
The marketing profession has been changed by social media networks. You can communicate with actual people in real-time, which can help you better understand your market and develop goods that match their needs. Brand growth and conversions are dependent on social media involvement. However, because each network is different, you'll need to figure out the best ways to increase your online visibility.
It's not easy to promote on social media. However, the advantages are tough to overlook.
You will surely lose leads, clients, online presence, and sales if you do not take it seriously. Use these social media marketing tips to fine-tune your plan until you've come up with something that works.