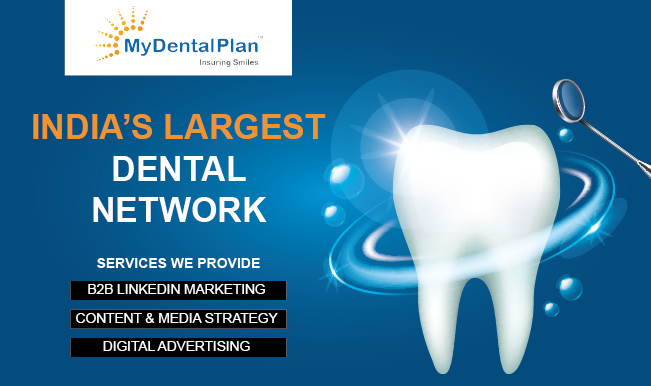 Client- My Dental Plan
DATE – January 2023
SERVICE – Lead generation, search engine optimisation, google remarketing, professional media-focused marketing
Digital Advertising
A digital advertisement can tell the story of your business, just like its predecessor, traditional advertising. One of the main benefits of digital advertising is can track in real-time the success of the campaign and the target audience's preferences. Digital Advertising collects data to design digital ads to push traffic to websites, generate leads, build awareness, connect with the target audience, and ultimately, generate sales.
We try to run digital campaigns to achieve a specific audience and goals through digital ads. Advertising is a form that appears online or on digital platforms like search engines, social media, websites, mobile apps, professional media, and email that can be accessed digitally. You can deliver the correct message to the right audience at the right moment for my dental plan with this method of digital advertising.
Virtual Pebble's Agency in Jaipur try to make more leads, reach the right audience, and generate revenue, sales, and website traffic for my dental plan in Jaipur.
B2B LinkedIn marketing
The marketing of Linkedin through B2B is one of the fast-growing social media networks and a powerful platform to connect the corporate sector with the Linkedin market of B2B. It builds a solid professional network that every business is seeking and becomes an inevitable part of digital marketing. It's where professional relationships with customers for my dental plan, and seek to people show products and plans for dental. Linkedin is a great place for businesses to reach the right audience, aware of their brand, and show their plans.
Linkedin is a reputation and trusted marketing place. The Linkedin B2B network algorithm works through connections and relevant content, creating more and more connections and for B2B marketers is the best place to win leads. Virtual Pebbles team try to build more connection and networks and reach the right audience with the LinkedIn B2B market for my dental plan in Jaipur.