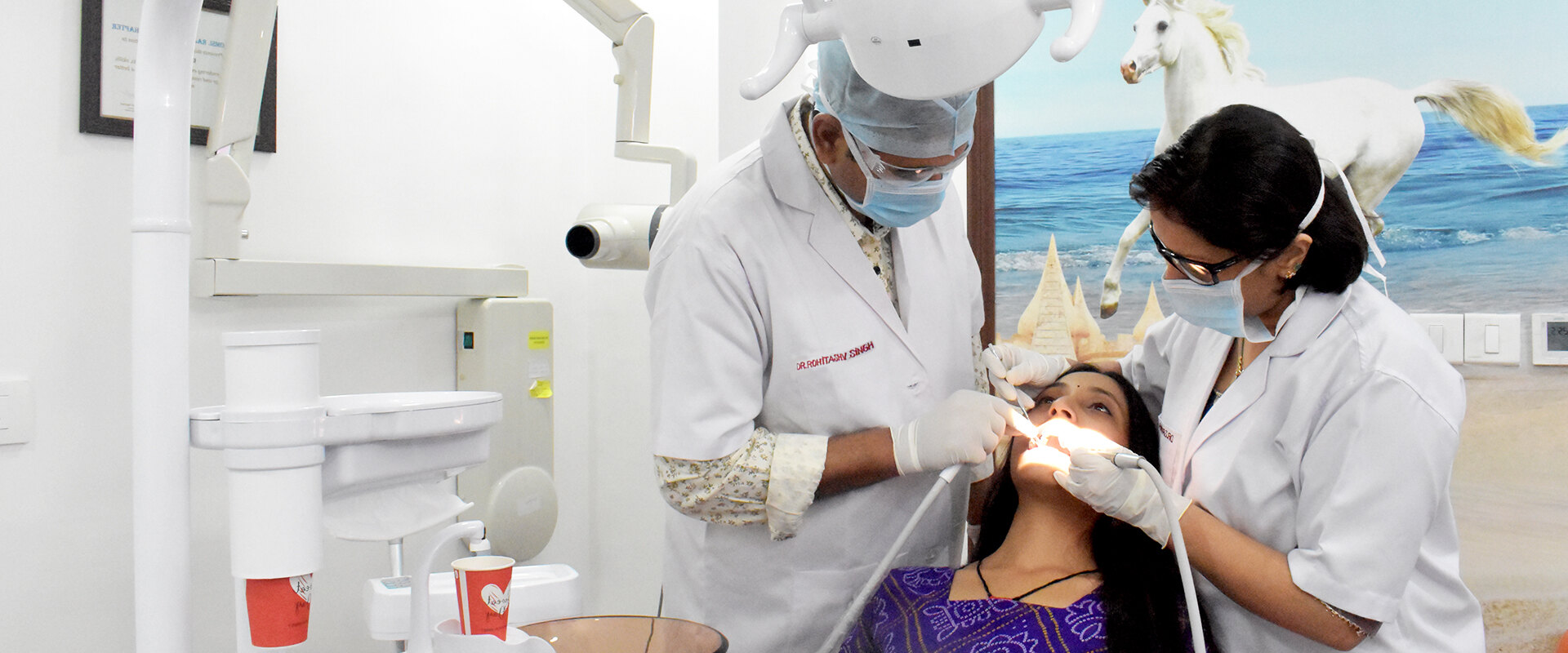 Client- My Dental Care
DATE – December 2022
SERVICE – Social media target marketing, lead generation, search engine optimisation, google remarketing, professional media-focused marketing, Website development
Technology Services in digital marketing
We are a digital marketing agency company in Jaipur, the digital marketing helps you grow your business and create website traffic and achieve your target audience, from generating leads and realizing your ambitions. Our team to help our clients transform digital commerce, we have acquired digital and growth experts from virtual pebble's digital Agency, based in Jaipur. Digital technology marketing is elevating communications and business to a new level. This acquisition provides us with a social strategic, cultural, and competitive advantage, and positions our firm and clients in Jaipur to lead in the digital race.
Website designing and development
The team of website designing and development in virtual pebbles makes an attractive design and creates new designs for the website. When it comes to web designing, it consists of a multitude of variables like layout, content, graphic, search engine optimization, and conversion rate optimization. It is significant to minimize as many potential sources of user annoyance as possible because the foundation of a web designer's work is a website's ability to gain and keep the trust of its target audience.
Web development is a critical element in any digital marketing company. Website paid ads, social media, and email campaigns ultimately lead users back to your site. Website design is more important for digital marketing strategies. The content of the website needs to be optimized for search engines to respond to the keywords entered during a google search. The tools and technology that our developers have access to enable them to create attractive websites that are more dynamic and engaging.
Professional Photoshoot
In Marketing Strategies when we create more and more video content in digital marketing every year. The marketing agency uses photography to complement other types of visual elements. Good photography and video will give you more engaging customers relationship and get more attractive from your photoshoot and videos. When used effectively, video content marketing can put your competitors by highlighting a product or service, boosting customer satisfaction, or broadening your social media reach. In social media to content marketing, photography plays a significant role. It is why businesses must invest in professional photography for their marketing campaigns.
Virtual Pebbles give you the entire process, allowing us to closely monitor the quality and collaborate to create the best shots. Our brand, product, and sector-specific videographers, each shoot is competent and proficient and you greatly enjoyed working with our agency.
Geo-Specific Social Media Marketing
Digital marketing changing how connect with customers state with the state. The most popular digital advertising platforms are those with the largest user bases. Geo-targeting on social media is now common practice, but very few users make sure to understand its importance. We collaborate to consistently target our content towards specific regions and audiences to achieve maximum and optimum engagement in social media.
If you are spending social media Ads, you may target the right audience with your ads and ensure that individuals who would most likely benefit from your treatment or services see them. These networks have become more popular due to their sizable user communities, which allow interaction with customers through social media and more traditional advertising strategies. Customers frequently confront through this Google PPC advertising, which offers multiple and often local information based on your location. These platforms give you the opportunity to brand to huge audiences and niche markets effectively.
Lead Generation
When you require to lead generation strategy for your company, you might to expand your business to genuine customers, target your market and increase sales. Lead generation is the process of gaining potential customers to increase sales in the future. It is a crucial part of the sales process of many companies. The people that know about your business, product, and services and show interest as a result of any marketing campaign. Our team put great effort into developing a solid lead generation for My Dental Care.
Expand your business with the help of Virtual Pebbles' lead generation services and marketing. We can assist your brand will be generate revenue, sales, and other factors with our comprehensive approach to digital advertising services.
Digital Advertising
Digital advertising refers to marketing through online platforms, such as websites, content, designs, and more. The main benefit of digital marketing ads is that a targeted audience can be reached on your website, cost-effectively and measurably. Digital marketing increases brand loyalty, and a significant audience at a lower cost and make properly well-targeted when you create digital advertising.
Virtual Pebble's team run campaigns that achieve specific goals in digital ads. We carefully develop and make more strategies to improve campaigns to produce positive results. Digital advertising can be done on social media, professional media, email, search engines, mobile apps, and websites. You can target the right audience at the right moment with this method of ads.