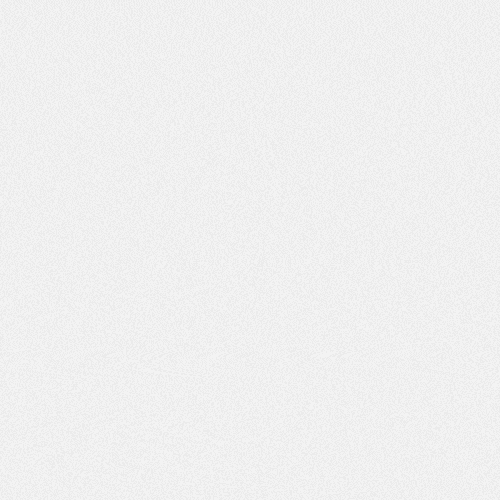 Any business needs to lead generation on a regular basis. While there are many various ways to find new clients, several successful strategies from the past are no longer in use. Needless to say, today's most popular lead generation strategies may not last indefinitely.
To continuously new leads generation for your company, you may need to think outside the box and be willing to adapt your plan. Trying fresh tactics instead of sticking to established practices can help you create leads in unexpected ways.
The majority of digital marketing company concentrate on driving visitors to a website. This is where the majority of marketing budgets are spent.
Making the most of the traffic you do get, on the other hand, is a smarter (and more effective) digital marketing plan.
First and foremost, it does not necessitate large ongoing expenses (unlike building traffic). On-site techniques are usually free or significantly less expensive than attempting to generate fresh clicks from the outside.
You can get more digital transformation ideas for your business by clicking here.
What is a lead?
A lead is just a user who has expressed interest in your product or service, and lead generation is the act of generating consumer interest and establishing a conversation with them.
Users can be converted into leads by completing an action that indicates their interest in your product. This usually entails gathering data from a lead, such as their name and email address.
Creating and capturing leads allows you to start a conversation with potential customers, jumpstart customer journeys, and place yourself in a great position to drive acquisition from users who have previously demonstrated a strong interest in your product.
When it comes to lead generation, there are two sorts of leads to pursue and two methods for obtaining them:
Outbound Lead
Outbound leads are people who are interested in your product and who you find by reaching out to them. Outbound leads are unlikely to know you before you contact them, and the marketing materials you use to connect with them will likely be their first interaction with your company.
Inbound Lead
Users who come to you are known as inbound leads. Search engines, social media, and other internet platforms will help these users find you and your material.
Here are a few ways to generate leads in 2021:
Start Building Sustainable Customer Relationships
Your company's long-term success is determined on the level of trust it can establish with customers over time. Customers today are continuously reviewing their relationships with the companies in their lives, and a few blunders could result in your business being dropped. If you can constantly amaze your clients with caring, individualized service, on the other hand, you can significantly raise their lifetime value.
As soon as a new lead arrives, your team must begin building long-term relationships with them. You'll lose those difficult-to-get leads if you don't!
It's virtually always a smart idea to invest in client relationship management software in this situation.
Match Your Content to Customers' Expectations
One of the most effective strategies to keep your existing clients pleased is to create material that is centred on them. Customers have already put their faith in you and signed on the dotted line. Sending them the same content you would send to someone who has recently discovered your business isn't going to cut it.
When it comes to organic search traffic, having a site that attracts pre-qualified leads is critical to your lead generation success. Consider someone looking for something that is directly related to your company. Most of the time, it's quite evident what they're looking for. This isn't even the exact response they were looking for.
Customize Returning Users' Experience
As SEOs, we have a tendency to become fixated on generating new users to our websites. Returning visitors are sometimes overlooked, which is unfortunate because people who return to your site are more likely to convert into leads or customers.
They are already familiar with your brand (and likely trust you)
They have a clear idea of what they desire.
Create and Market More Vlogs
More than half of customers prefer video content to other types of material, so it's no wonder that marketers will see an increase in opportunities in 2021 and beyond. You can use video for lead generation in a variety of ways, including:
Make a video of your sales demo and putting it behind a form on a landing page.
Using videos on landing pages is a good idea. Marketers who use video into their ads can increase conversion rates by up to 34%.
Incorporate CTAs and annotation links into your videos (if YouTube isn't an option, Wistia can help).
Create More Engaging Landing Pages
Every business needs one thing to get there: more landing pages. These firm workhorses assist you in gaining new clients and retaining existing ones, making them an invaluable asset.
While headlines draw attention to your landing page, social proof persuades visitors to take action. In fact, testimonials appear on 37% of the most popular landing pages on the internet.
However, keep in mind that your clients' testimonials should indicate how working with you has benefited your customers or partners. What was it about your product or service that they adored?
Use only testimonials that are detailed enough to indicate important benefits. They won't function otherwise.
Conclusion
It takes time and effort to generate leads. Your method should continually be fine-tuned, and new tactics should always be tested. Hopefully, the suggestions above will inspire you and help you convert more of your present traffic.
You'll need a great lead magnet if you want to increase your online lead creation.
And once you have that lead magnet, you must ensure that it is seen. You only have two choices.
You can pay for advertising to obtain rapid exposure to your lead magnets.
Hiring a Digital Marketing agency can help you generate leads and help you with many other advantages.
Alternatively, you can concentrate on content marketing and SEO to drive organic traffic to your site, which will then advertise your lead magnets for free.