Understanding SEO is a prerequisite to knowing how to construct a successful website. Online clients can be found by businesses and organisations using SEO. 90% of online activities start with a search query. Thus, we may confidently deduce that about 50% of web traffic comes from organic search.
In essence, SEO helps draw potential customers and your target audience to your website. It achieves this by improving the user experience, credibility and trust, influencing the buying process, increasing organic traffic, and carrying out other actions. Additionally, SEO is affordable and quantifiable.
By being knowledgeable about and utilising the most recent Search Engine Optimisation (SEO) tactics, you can ensure that your website performs well in the SERP.
Algorithms in SEO
Regardless of how precise an equation is, the eccentricity will unavoidably happen. The SEO industry needs to be clarified due to the ongoing evolution of algorithms. The rate of change is so unusually quick that the best SEO strategies used a year ago may now seem outdated.
The most significant and dependable way to improve a website's SERP rating in the 1990s was to consistently use keywords in the Meta tags and Web pages.
However, those carefree, good old days swiftly came to an end with the introduction of Google's PageRank algorithm. It sparked an SEO revolution that is still going on today. Every year, new SEO trends start to emerge. Even though old SEO best practices could still be helpful, the latest trends and standards are still taken into account.
Importance of Algorithm Analysis
Many people use search engines on a daily basis to discover solutions to their problems or answers to their questions. SEO marketing is more important than ever in the current competitive environment.
Effective SEO tactics also enhance the usability and user experience of a website. SEO is, therefore, about more than just search engines. SEO is essential to the efficient operation of a big website. SEO can benefit websites with several authors directly and indirectly. Their immediate gain is a boost in organic traffic, and their indirect gain has a common framework to use before publishing content online. With SEO, you might outperform the competition.
Some Major Changes and Updates in SEO algorithms in 2022:
September 2022 Core Algorithm & Product Reviews Update
Although the algorithm is constantly changing, a significant modification was made. A number of the algorithm platforms were modified as part of this core algorithm update. The websites that post product reviews are the main focus of product review updates. If your site had a change in rankings, the September 2022 product reviews update is most likely the cause. Similarly, if your site didn't have review-based content, but you still noticed changes in the SERP ranking, it was likely due to the September 2022 core update.
August 2022 Helpful Content Update
On Twitter, Google Search Central reportedly revealed the helpful content upgrade, a site-wide algorithm change. The main goal of the change was to make sure users saw more unique content rather than content created simply to attract traffic from search engines. The provision of the users' desired information should always be the primary objective. Basically, this change only affected English content for the time being; however, it is anticipated that it will soon affect content in other languages as well.
July 2022 Product Reviews Update
On July 27, 2022, the algorithm update in a series of improvements focusing on product reviews went live. Even though it was said that the update would roll out over the course of two to three weeks, it was finished after only six days. Because it wasn't a fundamental update, not all sites were affected by it. The moment has come to check your content if you run a review website because it is likely that your rivals are producing better content as a result of this algorithm update.
May 2022 Core Update
The first major core algorithm update of the year, the May 2022 update, saw significant changes in several areas. This update's main goal was to enhance all searches rather than focusing on a specific type of content, language, or location. By producing user-friendly information, the upgrade significantly increased search results' relevance. Read Content Marketing Trends for more information. Numerous brands reported notable changes in traffic, website ranks, and snippets during the algorithm update.
Changes and Updates in SEO algorithms in 2023:
The most recent SEO developments in the market regularly alter the SEO environment. In the few years, there have been a lot of developments in SEO, and more could happen in 2023. As new SEO updates are published to optimise websites for relevance in search rankings, SEO is still a game of adaptation. Without a doubt, if you have a website, you'll be leading the SEO sector in 2023. Let's say you haven't yet begun to concentrate on this. In such a case, as there is still a month left in the year, it is time to prepare to take the steps necessary to maintain your site's competitiveness in this field.
How to Prepare for 2023 SEO Trends?
Discover more about your audience, and then produce outstanding content that they will enjoy. Create author profiles for each content contributor on your website, detailing their experience and including links to reliable sources for undisputed evidence. Practical, high-quality content can encourage others to share it and gain the attention of influencers, strengthening your brand. Finally, keep an eye on online evaluations of your company and respond quickly to any unfavourable ones.
Pros and Cons of SEO
The main benefit of SEO is the increased visibility you will have on Google. Other advantages are:
-Drives traffic.
-Expand the reach of your brand.
-Closing a sale
-As a result, you overtake your competitors as the market leader.
-Generates a high return on investment.
-It lasts for an extended period.
SEO best practices on your website will significantly benefit your brand, as we've already covered. However, you should be aware of the following SEO disadvantages:
-It takes time.
-You compete with the rest of the Internet.
-It needs ongoing maintenance.
-Initially not profitable.
-The price of services is high.
-Penalty if performed wrong.
It takes many hours to conduct research, make optimisations, and manage an SEO campaign. To offer your company a powerful presence, you can work with a team of specialists at Virtual Pebbles, a digital marketing and branding agency. To use our digital marketing services to increase your company's online presence, get in touch with us right away.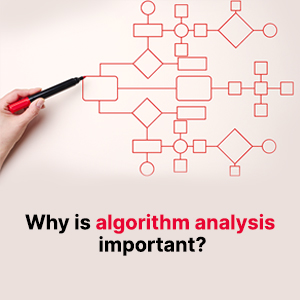 Every day, many people use search engines to find answers to their queries or solutions to their issues. SEO marketing is more crucial than ever in the cutthroat economy of today.
Good SEO techniques also enhance a website's usability and user experience. Thus, SEO is not just about search engines. A significant website's smooth operation depends on SEO. SEO can both, directly and indirectly assist websites with several authors. An increase in organic traffic is their direct gain, and having a standard framework (checklists) to use before posting content online is their indirect benefit.
You may surpass the competition by using SEO.
Social Media Algorithms & How to employ them in our favour?
Social Media Algorithms allow users to sort their news feeds based on relevance rather than posting time. The possibility that a user will desire to see a piece of content is used by social networks to choose which content appears first in their feed. Social media algorithms automatically take control of figuring out what content to show you based on your behaviour.
Algorithms in social media are frequently seen as obstacles by marketers. But it would be wiser to learn how to create the kinds of postings that algorithms prefer to see rather than trying to combat them. The secret is striking a balance between producing content that appeals to your audience and what an algorithm wants.
Even though no two algorithms are the same, the following general algorithm-outsmarting tactics apply to all social media platforms.
Knowing exactly what attracts the attention of and motivates engagement from your target audience (including the content formats they prefer to consume).
Post information that is really useful, enjoyable, or instructional while your audience is online, as determined by your social media content strategy.
Responding quickly to your audience's comments and messages will encourage them to interact with your material, for instance, by requesting their input, allowing them to respond with an emoji or GIF, or by doing surveys.
Top five SEO trends of 2022:
Core Web Vitals optimisation: Google now formally considers Page Experience, which Core Web Vitals can measure, as a ranking factor.
Keyword clustering: A more sophisticated search method to raise your overall keyword rankings is keyword clustering.
AI Generated Content: Content teams can now produce more SEO-optimized content more quickly thanks to the rise of AI-assisted SEO solutions like CopyAi, Headline, Jarvis, and others.
More Structured and Rich Snippets: Google loves rich snippets because they enable its crawlers to display the content they are looking for more accurately, improving user experience.
Additional Questions: Everyone will want to achieve their content ranking high with this coveted SERP feature because of its position at the top of the SERP.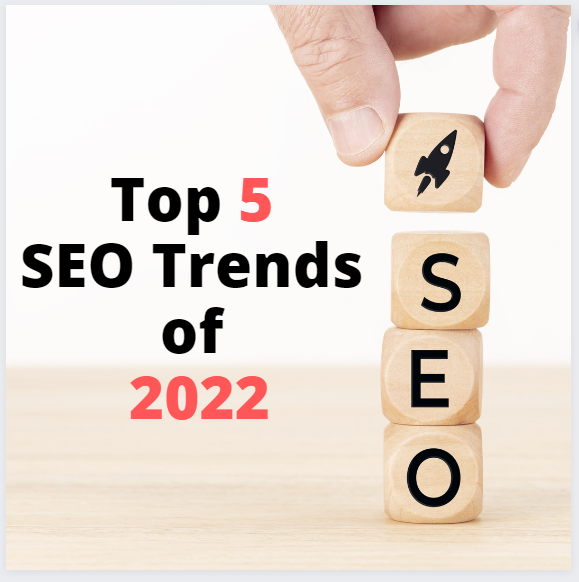 Pros and Cons of SEO
The visibility you will gain on Google is the primary advantage of SEO. Other benefits include:
Generate traffic.
Boost the awareness of your brand.
Closing a sale
You become the market leader as a consequence.
Produces a significant return on investment.
It endures over time.
As we've already discussed, SEO best practices on your website will help your brand immensely. However, there are several drawbacks to SEO that you should take into account:
It requires time.
The rest of the Internet is your rival.
It requires ongoing upkeep.
Not profitable in the beginning.
Costs for services are expensive.
Creates penalties if done incorrectly.
Why Error! Hyperlink reference not valid.?
Researching, optimising, and maintaining an SEO campaign takes many hours. You can use a team of experts at Virtual Pebbles, Digital Marketing and Branding Agency, to give your business a strong presence. Contact us today to attain our digital marketing services to help take your business to the next level online.