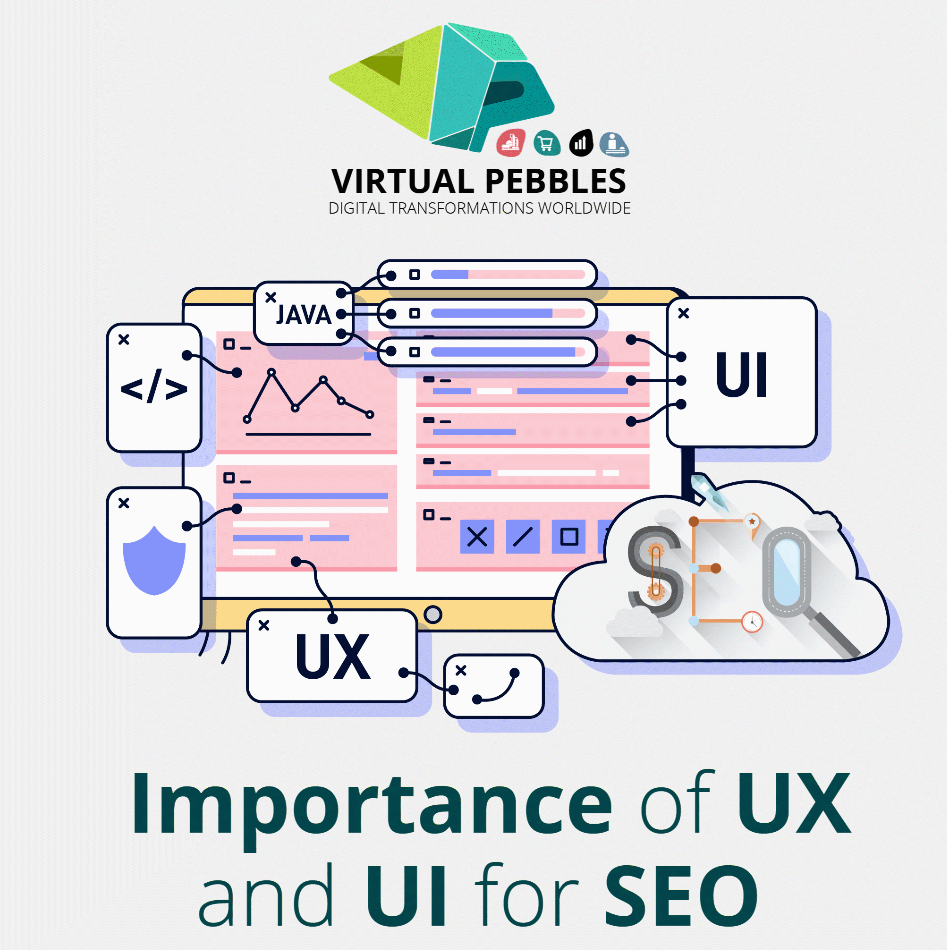 Search marketers are correct when they claim that content is "King" (SEO) when it comes to SEO. While we are busy creating fantastic content for our target audience, we often miss another important factor. This topic is the subject of a never-ending debate, demonstrating the importance of SEO for your internet business. If your SEO is inadequate, your website will not be found and, as a result, will fail.
The concept of having good SEO on your website is simple to grasp, but improving your SEO stats is not. Online firms must contend with increasingly sophisticated search engines as well as ongoing algorithm adjustments that are kept secret. As a result, SEO isn't even close to being an exact science, and it can quickly drive you insane or leave you unsure of what action to take.
Understanding how users react to your website is critical as a webmaster/marketer. Is the average visitor spending enough time on the website? Are they able to find the information they need with a few clicks? Are they acting positively? What is causing them to leave the website? Is the website capable of directing users to the appropriate content/sections and urging them to take action? – While there are other questions to consider, the key to creating a great website is to have meaningful content, increased UX, and a well-designed UI.
There's no denying that search engines have improved their ability to analyze WebPages and identify which are the most valuable. However, keep in mind that you're still dealing with a machine that, no matter how advanced, will never read your website the same way a human would.
UI/UX When it comes to generating an excellent first impression, site and app design is crucial. The usability and design of the app or site will decide if the browser feels compelled to return. As a result, the client's level of success with search engine optimization suffers.
Why UI/UX is important for SEO?
Your car's engine can be compared to the User Interface. If your car has a polished and gleaming exterior but a malfunctioning engine, it will be of limited use, if not utterly unusable. As a result, your User Interface must be built to improve search engine performance while still meeting the needs of your users.
Error-free code
The use of clean code that search engines can simply scan is an essential step in User Interface design. Of course, your users will be oblivious of your coding, but search engines utilize it to figure out how your website and content are structured. Your website will receive a bad score and its ranking will be lowered if your code is cluttered and difficult to read. Furthermore, unclean code will slow down the performance of your website, making it unpleasant to both search engines and users.
Easy Navigation
A well-designed User Interface anticipates your consumers' demands and ensures they can simply discover what they need. This means your menu and information will be structured in a user-friendly and intuitive manner. Such a design will not only gratify your users, but will also reflect how your website appears in search results.
When the website structure and navigation are clear, site links can display in Google search results, as shown in the accompanying screenshot. Google will prioritize such clean websites, and site links will provide you with multiple opportunities to have users access your pages. This is an example of a well-optimized website for search engines.
Responsive Design
The responsiveness of your User Interface is another crucial element that directly impacts SEO. Google now considers the mobile version of your website to be the main website, thanks to the 2018 Mobile Friendly upgrade. As a result, unless your User Interface is mobile-friendly, your SEO performance will be severely hampered.
Bounce Rates
It's better if your bounce rate is as low as possible. One of the most crucial components of the equation is content organization. Bounce rates will be lower and search engine optimization will be better with several landing pages. Is the website mobile-friendly? This is a question that user interface and user experience designers should address.
Make sure the user spends as much time as possible on your site once they arrive. This can be accomplished in part by generating valuable content that caters to your visitors' individual needs.
Faster Site Speed
The speed of your website is another essential component in User Experience. Users may abandon your website if it is too slow, and, as previously said, this will hurt your SEO.
In addition to optimizing your code, you must also optimize your photos, lowering their size if they are too large, to improve the speed of your website. Furthermore, avoid including unnecessary components, pop-ups, and add-ons that do not improve the User Experience but instead slow down your website.
Menus / Headers
Have you ever visited a website whose menu design was so perplexing that you couldn't figure out what to do? Users who simply want to browse your website without navigating a complicated menu and header layout will be frustrated by a confusing interface. The user will subsequently leave your website without finding the information they sought.
Make Your Menus More Streamlined
Menus are the most visible part of a website's header and serve the primary purpose of directing visitors to the correct page. Streamlining your menu design is an essential part of good UX design.
Make your menu as simple as possible. Make sure your viewers find what they want but don't stuff the menu with every page. Instead, use categories and subcategories to ensure that your users can find what they're looking for quickly. You need to list the most significant pages, like with most websites. For numerous pages in one category, create a drop-down menu.
Conclusion
User Interface (UI) and User Experience (UX) are critical components of a successful online business. Virtual Pebbles can help you have a favourable impact on your SEO; you must ensure that they are optimized. Of course, determining the proper settings for your website is not always simple. It frequently necessitates extensive testing, user feedback, and technological expertise.
We at virtual pebbles believe in empowering our customer's digital dreams and taking their business ahead. Our customers chose us because of the level of quality we deliver. Not only that, but they also selected Virtual Pebbles because we personalized our digital marketing services to fit their unique needs. We understand that every business is unique, and we're enthusiastic about working with you to find out what you need to succeed digitally.
With having 9+ years of experience, As a Digital Marketing Agency, we offer you Instagram marketing services a distinct competitive edge. That's why companies from across the globe choose — and trust — Virtual Pebbles with their digital marketing services