What is a 360-degree strategy for a Digital Marketing Agency?
360-degree marketing campaigns refer to the branding of any product on tv, radio, newspaper and all possible platforms in the same way. It hits the target customers immediately. It is the path to finding new potential clients, no matter where they are. This digital marketing agency strategy comprises eight essential aspects of a digital marketing agency to form the most potent market strategy.
Now we will talk about How you can achieve a 360-degree digital marketing agency for your business. 360 degree involves all forms of digital marketing services.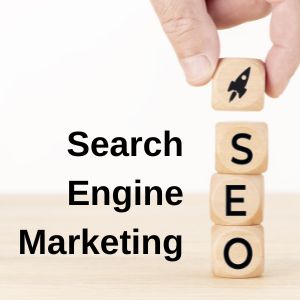 SEO (Search Engine Marketing)
SEO (Search engine optimization) this exercise increases your site's visibility or webpage. SEO's primary objective is to make your site or web page as visible as possible via search engine marketing.
SEO is an excellent strategy for finding potential customers seeking your goods and services and improving the percentage of organic online traffic.
To do better SEO (Search engine optimization) of your website, you need to follow these points:
Continually optimize your description, title and URL for all pages.
Remember, no matter how effective the Search Engine marketing technique you apply, it is the Backlinks, keywords etc. Content is the king. If you create low-quality content, all your SEO efforts go in vain. Always produce high-quality content.
Make a pattern of writing blogs; it is essential for better application of the SEO process. Every blog post is a supplementary page that Search engines can index.
PPC (pay per click)
These promotion types appear on Google search pages either at the top, bottom or right.
This method is suitable for attracting a lot of website traffic. Its most significant benefits are that you can see the results right away. But it also has a significant weakness compared to other SEO techniques; this one doesn't have a longer life. It means the time you stop your budget; the traffic will stop.
To make Your PPC (pay per click) strategy successful, follows these tips:
Always try to choose or target the right keywords to identify the right keywords. You can use various online keyword tools such as Google ad words keyword planner, SEMrush etc.
Always keep an eye on an advertising campaign and see which keyword performs better and not.
Customer Communications
Well, We don't need to explain to you how much the client's relationship is foremost for the growth or success of any business or brand. Don't think that customer relationship or interaction ends after purchasing it; then your brand will be at a severe loss.
Successful companies formulate effective customer communication policies to build long-lasting relationships with their clients. Its main motive is pushing up a customer for lifetime value and developing a powerful sense of brand advocacy.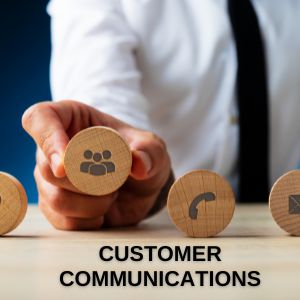 To make your client communication more interactive and successful, follows these tips:
Always keep in touch with your customers via Your CRM (customer resource management). Ask the feedback from your customers on how they are finding your product? Ask about the feedback regarding any improvement. If their feedback is worthy, then execute them as soon as possible.
Never disregard your client or their feedback. Behave with your customers very well, and feel they are foremost for the brand.
Always respond to your customer's complaints timely. If you are too late, the client will separate from your brand. If you quickly solve their complaints or feedback, you can retain them.
Outbound E-mail Campaigns
G-mail sponsored advertisements to come under this category whenever you advertise your products via E-mail services is known as E-mail digital marketing services. It is the best technique to promote your business or improve brand awareness among your loyal clients in Digital Marketing.
If you want to get a productive result from this technique, then follow these tips:
Whenever you focus on your potential customers via e-mail digital marketing services, always adopt a personal approach, and give your message a unique, emotional feel instead of digital marketing services or professional feel.
Do not just apply E-mail digital marketing services as a scattered gun firing mails everywhere. Alternatively, send the message to only those prospects who can become your loyal customers.
Inbound Lead Nurturing
It is a process where your website/webpage visitors become your leads. It means they become your loyal customers. But to generate the best possible results from every lead, you must take care of them.
Tips for nurturing Your Inbound leads:
Embrace the marketing automation that makes it easy for you to boost campaigns.
It would guide if you had an understanding of your loyal clients. This is important to convey your communication to the correct recipient at the right time.
Remember that while communicating with your loyal customers, don't become a salesman. This means that before pitching your sales, tell them about your product. Please don't sell it directly.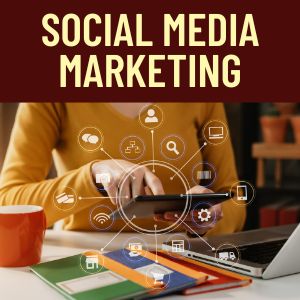 Social Media Marketing
It is the most influencing strategy in the social media marketing sector. Various social media marketing platforms provide an opportunity to engage with existing and potential customers to strengthen the relationship and raise brand awareness.
Tips for effective social media marketing:
Always create a posting schedule for the posting of your online content. This will relieve you from the headache of daily searching content for the post.
Do not feel you must curate new and original content daily. Nevertheless, you can curate content from other websites. Learn the art of curating high-quality content.
Always give feedback to customers' queries. It is an essential feature of social media marketing provided to your facility for instant feedback. No matter what, reply to customer queries, primarily the negative ones. It will help publicity and spread the message that you are serious about resolving customers' grievances.
Content
It has become a great digital marketing services tool that involves creating, publishing and distributing content for a targeted audience online. Content marketing is the best way to improve brand awareness, drive organic traffic and acquire new clients.
Tips for doing effectual content marketing:
Make your content in your preferred form. Make it more visible through infographics, videos, social media or E-books. Create your content in a manner that suits your business.
Don't wait for people to come upon your content by chance. Once you have created the content, please do whatever you can to make it more effective and reliable.
Website
Always create an easy-to-navigate website or webpage for your business. If you add too many features or designs, its performance will be affected negatively. You will lose leads if your website is poorly designed. They will go to a different company, resulting in losing business to your rivals.
You need a well-designed website that entices and engages leads to attracting leads. In order to increase conversions for your business, this will assist you in keeping your leads on your page.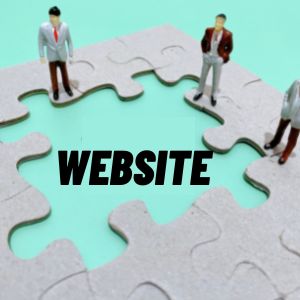 Tips for an outstanding website design:
Keep your homepage simple and clutter-free.
Design with a focus on visual hierarchy
Make sure your website is simple to navigate and create content that is clear to read.
Keep it mobile-friendly.