The universities are being driven by digital marketing and the growth has been immense. The education industry is one of the most hit industries, with no scope to survive with just conventional marketing. As universities and other educational institutions stay closed to students, students have been leaning towards application and e-learning to keep up with their academic goals. Digital Marketing Agency helps universities increase the admissions, awareness, and content around the University's high priority programmes.
Why Do Universities Need Digital Marketing?

There is a necessity for digital marketing for educational institutes or universities to be present digitally to market their courses or programmes to the right audience in a shorter period. There are many digital marketing strategies for universities that have proven successful. But before that, you need to know the benefits and importance of digital marketing strategies for universities.
1. The student population is online today. Therefore, universities make more sense to market their course or programmes on digital platforms to tap into the right audience.
2. The response digitally is always immediate. Digital platforms are mediums you can easily reach the right audience you intend to and communicate with them at ease. Digital marketing platforms allow brands to interact with their audience and reply instantly as they respond to your marketing message and digital marketing agency helps to reach the right audience like students and their parents on digital platforms.
3. Conversion rates are higher in Digital. Digital Marketing is a more persuasive platform. Tools like emailers can help universities reach their target audience on a more personal level and get them to bring positive action to their message, thereby catching more conversions.
4. Digital Marketing boosts brand awareness. Digital marketing helps establish your universities digitally and increases your existence as well. By bringing up social media marketing actions, you will be able to build a dedicated set of followers, therefore extending the word about your universities to a broader network of students.
5. Digital marketing is more promising & cost-effective as opposed to conventional marketing techniques. Strategies like email and SMS need very minimum costs. This creates digital marketing more economical compared to conventional, on-ground activities.
6 Digital Marketing Strategies For Universities
Target Course-specific long-tail keywords
An essential part of SEO is searching and selecting keywords. Your keywords will decide when you appear in the search results.
It is best to choose course-specific long-tail keywords than short-tail keywords. Course-specific long-tail keywords contain 3 or more words with the primary course name, while short-tail keywords only contain 1 or 2 comments. You want to choose Course-specific long-tail keywords because they are more precise to a user's search.
You will get more reasonable traffic by utilizing Course-specific long-tail keywords. Since these keywords are specific, there is minor competition for them. This will allow you to carry on to the first page of results.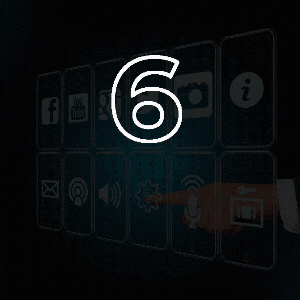 If you are attempting to rank for a certain course-specific keyword, you need to operate that keyword on your pages. Google seeks to deliver the most appropriate results for each of its users, and utilizing the keywords, their search shows that you have the information they're looking for.
It is essential that you don't overuse Course-specific long-tail keywords, though and only want to use them in places that naturally fit. Overusing keywords is comprehended as keyword stuffing and can negatively impact your rankings.
Highlight individual programs and create individual programme pages
Prospective students look for many things when choosing a university, but one of the most significant is the quality of academic programs. Because of this, many prospective students execute searches specific to their intended majors. Considering that you already have unique pages for each program, the University should optimize them for relevant course-specific keywords.
Consider the additional terms and phrases individuals may search for when optimizing your pages. This will likely need keyword research. For example, don't just optimize the page about your business program for "MBA"—optimize it for "masters in business administration" and "graduate business degree." Having multiple course-specific keywords that individuals may be looking for boosts the chances that the right ones will find your University.
Have Existing Student Testimonials and Vlogs
One of the best social evidence, especially for universities, is testimonials from existing students and those who have graduated. This is one of the best digital marketing strategies for universities. Include student testimonials in social media strategy and university website.
In addition to this, you can ask your students to go online reviews on Google and other platforms, as people overlook to check online reviews before taking a step further.
Another effective digital marketing strategy for universities is the promotion of vlogs. Invest in having a good quality vlog that covers different elements of your institute, including the campus tour, courses offered and other amenities for students like laboratories, library and more facilities.
Delivering all these in real-time will help the students and parents see your University for what it stands for and create interest in their minds.
Have an active presence on social media for the University
Social media is a critical university digital marketing strategy. People of all ages, who could be your students, are on the social media platform.
There are multiple social media platforms you can use to connect with students. These platforms include Facebook, Twitter, Instagram, Snapchat, and LinkedIn.
Social media platforms offer many opportunities for universities to connect with students. These platforms enable prospective students to get a sense of what it is like to be at that University.
These are great platforms for posting photos of your students doing things. Universities can also use these sites to post events your campus is holding. This provides coming students an understanding of campus life. It can attract them further to believe in applying to your school.
Your social media pages enable you to connect students with information about your University directly. This is a great possibility to deliver these students the knowledge they require and show them engaging aspects of your University.
Have Programme and academic-related Content on Your Web Pages
It is important for your website and content to rank on Google's first page. This is achievable only with SEO. Creating your content SEO-friendly should be part of your digital marketing strategy for universities.
A digital marketing agency helps to figure out the top-ranking keywords in your field and make sure you incorporate them into your content. SEO-friendly content will make your page easily discoverable.
Understand your audience and use the languages they are using. Use course-specific long-tail keywords to increase university search rankings. Carefully think around key queries that future students will ask and respond to them in high-quality content blogs and web pages.
Build keywords and website content around your ideal student and programmes
What is your ideal programme? or Who is your ideal student? A high school student looking for a business degree? A full-time professional hoping to advance gradutaion in his or her career? Or someone else entirely? Build your website content around your target audience, and choose the right keywords to go with it. If you want to enrol more students in online programs, focus on phrases like "distance learning" and "online programs."
Why Choose Virtual Pebbles for University digital marketing?

At Virtual Pebbles, Indus University chooses us for a few goals, including:
Years of experience

Advanced marketing technology

The experienced digital marketing team

Custom digital strategies

Proven results
We also manage an impressive client retention rate of 90%, emphasizing our commitment to our clients and their businesses. When you partner with Virtual pebbles, you work with someone that's enthusiastic about your business and its success.
Learn more about why universities like Indus and wiia trust us for lead generation by contacting us online!