In this tech-driven era, it's impossible to imagine corporate marketing without social media. People nowadays are heavily impacted by social media and flock to it in search of information. In this circumstance, any business must establish a social media presence in order to reach its target audience.
Social Media Marketing is a vital tool that should be used with caution. If used correctly, it may be quite beneficial in producing new business. It has real-time updates and engagement, leading to a negative image. The healthcare industry is late to the game but quickly gaining traction.
In today's article, we'll discuss the advantages of healthcare marketing via social media and the measures that must be taken to sustain those advantages. So, let's look at the key aspects that influence healthcare marketing on social media.
We are starting with a detailed overview of the benefits and precautions associated with using social media for healthcare marketing.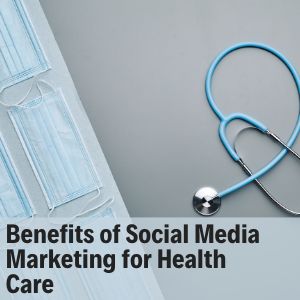 Benefits of Social Media Marketing for Health Care
The public and healthcare associations are already using social media for healthcare communication and treatment, and its use will only increase. Although ensuring privacy and confidentiality and the accuracy of the information shared online present specific issues, the advantages for the general public and healthcare organizations outweigh the medium's limitations.
Social media is now used by 58.4% of the world's population, which is growing daily. Organizations can, therefore, easily communicate with their audiences via social media.
It's a number that hospitals, clinics, and doctors can make good use of. Various methods can develop a connection with their patients and encourage them to attend the facility to improve their overall well-being.
It's possible to host inspiring healthcare pages to market their services and healthy lifestyle suggestions or prevention ideas for infectious diseases.
A Cost-effective way to reach the target audience
You don't have to spend money to start social media marketing. Most social media networks, such as Facebook, Twitter, Instagram, LinkedIn, and others, do not charge any money to create a page for your business and grow a community.
Healthcare organizations can execute promotional and awareness campaigns using images, videos, influential posts, and more on these platforms. As a result, it has become the most cost-effective method of healthcare marketing with a large audience.
Many healthcare firm pages are trending on social media and assisting their target audiences in various ways. It is entirely active and interacts with its audience, which are the most critical aspects of social media marketing.
Personal Connection with patients
Users of social media have a sense of personal connection. Patients seeing a photo or video of a hospital's ongoing facilities and services on social media become aware of them and feel safer about the treatments supplied.
For example, a video of a patient receiving a specific therapy from an organization creates a buzz among viewers. People who are watching it begin to have faith in the group.
Furthermore, information on the doctors, the treatment process, the staff, the facility's ambience, and other similar details make the patient feel more at ease in the hospital.
Pharmaceutical companies can also use HCPs to help them communicate with their clients through live sessions.
The social media platform is a worldwide one. It brings people from all corners of the globe together. Using social media for healthcare marketing involves staying connected to the rest of the globe. Patients all around the world can be influenced by your posts, images, and videos.
A large number of people become aware of the hospital's offerings and can use this information to help them choose the best hospital for their treatment.
Precautions
The first thing healthcare practitioners should keep in mind when promoting on social media is patient privacy. According to HIPPA Compliance, hospitals cannot utilize their patients' health conditions or personal information to promote their business.
They must adhere to various norms and regulations when it comes to healthcare marketing. To avoid unfavourable litigation, organizations must keep promotions within the boundaries.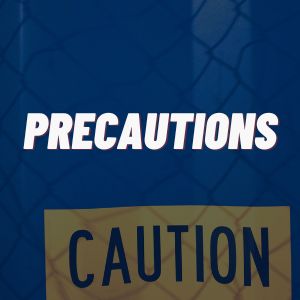 Social media is a medium that encourages interaction. People have the right to freely voice their opinions on the items and services they use. They may compliment you on your work sometimes, but they may also provide unfavourable feedback. The negative assertions may or may not be accurate. Regardless, a company must be prepared for it. It needs to deal with the problem immediately and resolve it as quickly as feasible. Customer trust and loyalty can be established if this is done correctly.
As a result of social media marketing, health care organizations need to be prepared for all forms of patient feedback. They must know how to turn a negative situation into a positive one when it comes their way.
In the world of social media marketing, there is no limit. There is a constant urge to be engaged. On the platform, it is essential to be present. If you work in healthcare, you know that maintaining a consistent image on your website can be a challenge.
Some third-party support is therefore required to stay active on the platform at all times in order to develop new material and respond or react promptly when viewers comment, among many other things. The company needs a social media marketing company that knows the organization's and its clients' needs. Because they come up with fresh promotional ideas daily, they maintain their social media accounts active daily.
The social media landscape is large and expanding at a rapid rate. As a result, it becomes increasingly necessary for healthcare companies to engage in social media marketing. It has a lot of advantages, but it also requires a cautious approach. There are two sides to every coin; we can't back away from winning ideas for fear of losing.
A positive development is that patients can readily communicate with healthcare institutions through social media. Because of social media can learn about all of the hospital's offerings and engage with the staff.
Social networks have become a legitimate lead-generation channel. We create lead-generation campaigns with Facebook and Instagram advertising and LinkedIn's sponsored ads. Driving targeted traffic to the website was the core objective of using social networks. We create a strategy and target the right audience that helps us to get messages based on who your target audience is and what they expect from you.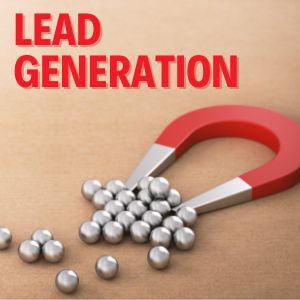 Lead Generation
Lead Generation plays a role in every practice's marketing strategy. Think about how many websites you have visited nowadays that you will never return to again. Not only did those practices fail to catch your awareness, but they also failed to reconnect with you in the future.
Generating high-quality leads is an integral step toward growing your medical practice. The more prospects drop into your sales funnel, the more leads you will produce and the more paying patients you will gain. You must remember: In order to attract good leads, you must be looking in the right place. Moreover, the more active you are in the process, the more success you will have. If there is one "secret" to producing qualified leads, it is to be more active.
At Virtual pebbles, we know how to attract and generate new leads for medical practices. We have a whole team of experts who can help you earn the trust of possible patients. Contact us today to design a unique lead-generation strategy for your medical practice.